John Bliekendaal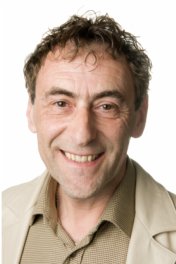 Senior Advisor Talent Development ArtEZ School of Dance
Founder and chairman of the Foundation ARDT which was founded in 2003.
Professor and Artistic and Pedagogic Head of the International Ballet Seminar Wolfsegg, under the auspices of the International Dance Committee of the ITI / Unesco, Austria.
Gives (guest)lectures in The Netherlands, Germany and Austria. Worked as a dancer at the Royal Ballet of Flanders, Antwerp, Belgium and the Ballet du XXe siècle in Brussels under the artistic direction of  Maurice Béjart.
Danced in several Ballet Companies in Germany and as a guest dancer in Europe