Discount to Friends of ENDANZA 2014
For groups of 6 or more friends from the same school  you will all get 10% from the course fee.
JOIN US!!!!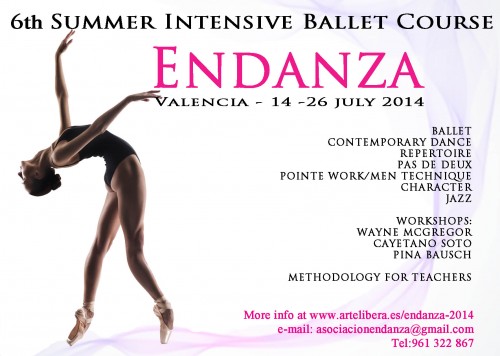 Come to Valencia with your classmates, work hard for two weeks, perform in a Gala with professional dancers, meet students from schools around the world, stay at a hostel 10 minutes away from the beach by tram….WHERE???
ENDANZA 2014 International Ballet Course.
From 14th to July 26th 2014.
www.artelibera.es/endanza-2014
+34961322867/+34619632366