EDanza Association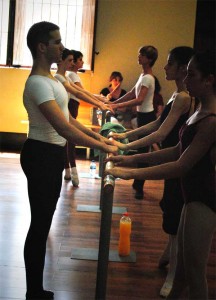 EDanza is a nonprofit entity that aims to become the necesary plattform for any young talent trying to become a professional dancer, emerging choreographer full of ideas and needing logistic support, dance teacher looking for some perfectioning in their knowdlege, etc…
EDANZA´s mission is:
Facilitate the education in dance and the stage practice to the future professionals.
Introduce and promote the Valencian community as a neuralgic center of the dance at an international level.
Offer logistic support to young creators in their consiolidation period. Bring closer the big masters of the dance , both in the academic and choreographic  sides, to the Valencian Dance Community.
Colaborate with different entitieswith the common goal of developing the dance world.
From February 2012, EDanza takes over the organisation and artistic coordination of the proposals that before were organised by ARTE LIBERA.  EDANZA aims to specialise in the coverage of all academic and cultural proposals that will take place in the upcoming future. At the same timepromotes the settlement of the dance profession by practicing a legal work relationship with all  the teachers involved in the proposals.