Endanza 2014
INTERNATIONAL INTENSIVE DANCE COURSE ENDANZA 2014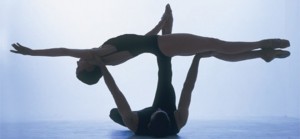 Dates of course: July 14 to July 26 2014
Intensive course from Monday to Saturday, from 9.30 to 17h.
IMPORTANT: Closing date application: MAY 30th 2014
Reserve your place until April 15th 2014
Clousure performance : July 26 2014 at Theatre La Rambleta : presentation of different workshops and classes and final performance of guest dancers.  More information in Facebook
Place: Escuela de danza Mari Cruz Alcalá. Valencia
You can check the school and how to get there at the School Website.
The biggest studios of  Valencia.
Classes and workshops:
Classical dance
Classical repertoire
Pointe work/men´s technique
Pas de deux
Character
Jazz dance
Repertoire Wayne Mc Gregor
Repertoire Cayetano Soto
Repertoire Kenneth McMillan
Choreographic workshop of Pina Bausch related work
Methodology course for teachers
Possibility of hosting at  La Concepción,  5 minutes walking to the school.
All the Info about teachers, schedule, hosting, Gala Performance, etc..on this web.
¡!!!DON´T MISS IT!!!!!